Jogyesa Temple チョゲサ曹渓寺
Second day(May 27th) in Seoul,South Korea,
I visited Jogyesa Temple in the early morning.
Jogyesa is the chief temple of the Jogye Order of Korean Buddhism(the largest sect in Korean Buddhism). The temple is said to be first founded in 1395, at the dawn of the Joseon Dynasty. Current buildings were built in the early 20th century.
So many colorful paper lanterns were impressive.
韓国ソウル2日目(5月27日)早朝、チョゲサ(曹渓寺)を訪れました。
曹渓寺は韓国仏教の最大宗派である大韓仏教曹渓宗の総本山で、朝鮮王朝初期の1395年に創立、現在の建物は20世紀初期に建てられたそうです。
境内に吊るされた沢山のカラフルな提灯が印象的でした。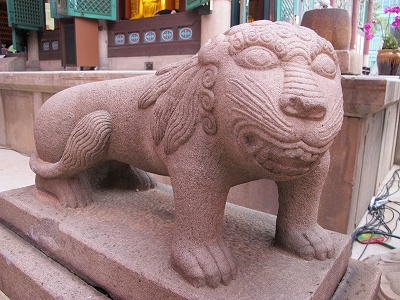 There were many prayers in the main hall in the early morning.
早朝から本堂で多くの人がお祈りしていました。
Belfry 鐘楼